Camping is an exciting and adventurous way to explore the great outdoors. The United States is home to some of the most beautiful and diverse landscapes in the world, making it an ideal destination for camping enthusiasts. From the sandy beaches of Florida, to the majestic mountains of Colorado, to the lush forests of Oregon, there are countless options for outdoor camping locations. In this article, we will explore some of the best outdoor camping locations in the USA that offer stunning natural scenery, abundant wildlife, and thrilling recreational activities. Whether you're a seasoned camper or a first-timer looking to escape from city life, these destinations are sure to provide an unforgettable experience.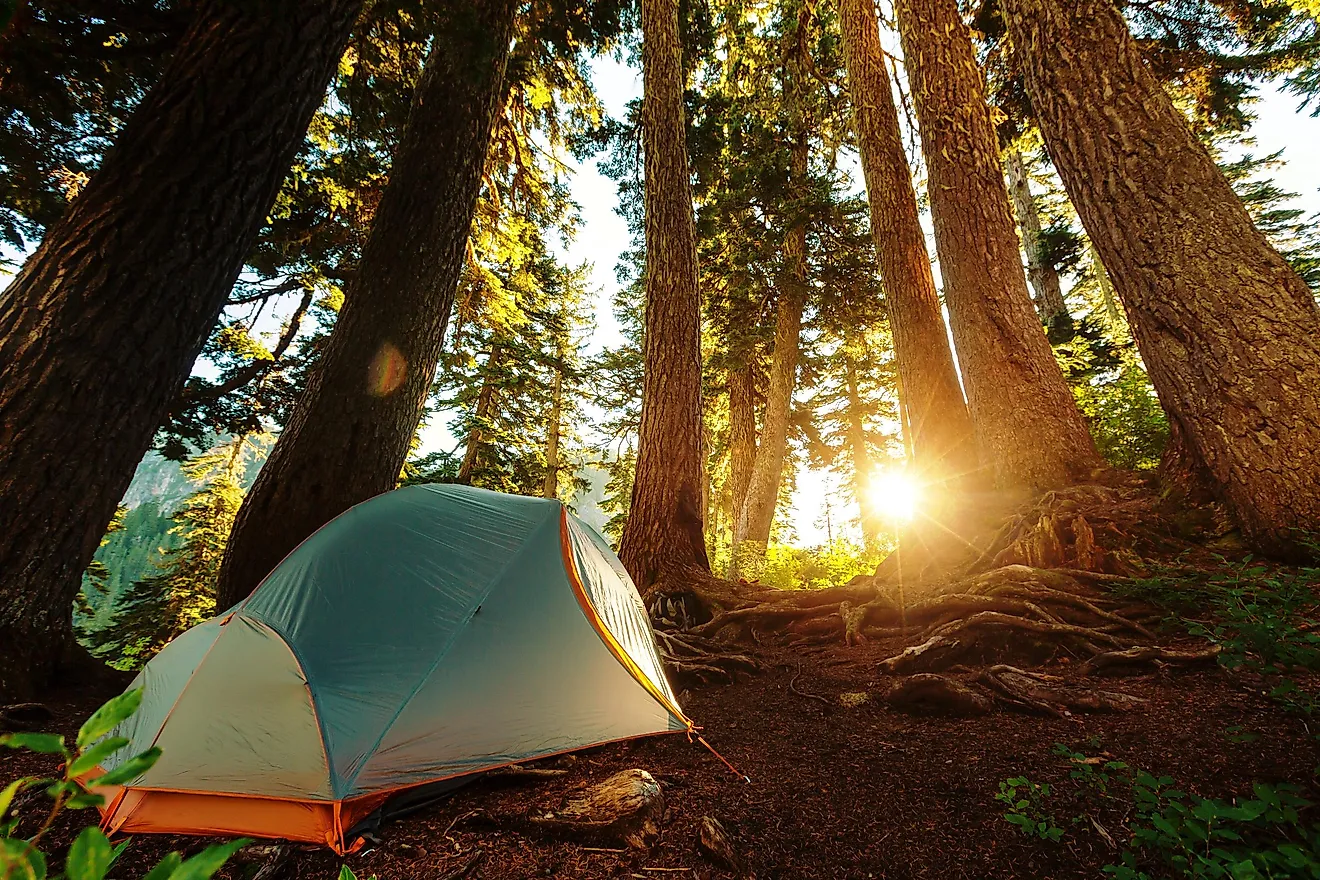 The Most Beautiful Camping Spots In The US – WorldAtlas
Camping is one of America's favorite pastimes. Whether you're an avid outdoorsman or just looking for a relaxing weekend away from the city, there are plenty of incredible camping destinations across the United States. From national parks to state parks and everything in between, there's no shortage of options when it comes to finding the perfect camping spot.
1. National Parks
The United States is home to some of the most beautiful national parks in the world. These parks offer stunning scenery, diverse wildlife, and endless opportunities for outdoor adventure. Some of the most popular national park camping destinations include Yosemite National Park, Yellowstone National Park, Grand Canyon National Park, and Acadia National Park.
Yosemite National Park is located in California's Sierra Nevada Mountains and is known for its towering granite cliffs and thundering waterfalls. Visitors can camp in one of 13 campgrounds within the park or backpack into backcountry campsites for a more rugged experience.
Yellowstone National Park spans Wyoming, Montana, and Idaho and is home to geysers, hot springs, and abundant wildlife including bison and grizzly bears. The park has 12 campgrounds with over 2,000 campsites available.
Grand Canyon National Park is located in Arizona and offers breathtaking views of one of the world's most famous natural wonders. Camping options range from developed campgrounds to backcountry sites accessible only by foot or mule.
Acadia National Park is situated on Mount Desert Island off the coast of Maine and features rugged coastline, pristine lakes, and mountain peaks. There are two developed campgrounds within the park as well as several primitive campsites accessible only by foot or boat.
2. State Parks
State parks are another popular option for camping enthusiasts across America. Many state parks offer similar activities as national parks but may be less crowded during peak seasons. Some notable state park camping destinations include Florida's Bahia Honda State Park, Colorado's Cherry Creek State Park, and New York's Letchworth State Park.
Bahia Honda State Park is located in the Florida Keys and features crystal clear waters, sandy beaches, and opportunities for snorkeling and kayaking. The park has 80 campsites available for reservation.
Cherry Creek State Park is located just outside of Denver, Colorado and offers camping sites with views of the Rocky Mountains. The park also features a large reservoir perfect for boating and fishing.
Letchworth State Park is often referred to as the "Grand Canyon of the East" due to its breathtaking gorges and waterfalls. The park has over 250 campsites available as well as several backcountry campsites accessible only by foot.
3. Unique Camping Experiences
For those looking for a unique camping experience, there are plenty of off-beat options across America. From glamping in luxury tents to sleeping in treehouses or even yurts, these experiences offer a one-of-a-kind way to enjoy the great outdoors. Some unique camping destinations include Under Canvas national parks glamping sites, Winvian Farm treehouse rentals in Connecticut, and Caravan Outpost airstream rentals in California.
Under Canvas offers luxurious tent accommodations at various national parks across America including Yellowstone National Park, Zion National Park, and Glacier National Park. Guests can enjoy comfortable beds, private bathrooms with hot showers, and even gourmet meals delivered to their tent.
Winvian Farm offers several cozy treehouses located on their sprawling Connecticut property. Each treehouse features unique décor such as a helicopter cockpit or a secret bookshelf door leading to your bedroom.
Caravan Outpost offers airstream trailers available for nightly rental near Santa Barbara, California's coastline. Each airstream includes comfortable bedding as well as outdoor seating areas with fire pits for roasting marshmallows under the stars.
In conclusion, whether you're seeking adventure or simply looking to relax under the stars with loved ones, there are countless camping destinations across America to suit your needs. From national parks and state parks to unique glamping experiences, the options are endless. So pack your gear, grab your sleeping bag, and hit the road for your next outdoor adventure.
20 Best Free Camping Spots in USA
VISIT OUR RV NEWS WEBSITE: READ THE ARTICLE: Today we're talking about free camping! In fact, we'll be talking about 20 free camping sites you'll freakin' love. We loved each and every one of these sites and want to share them with you. Free camping AKA boondocking …